Customer Reviews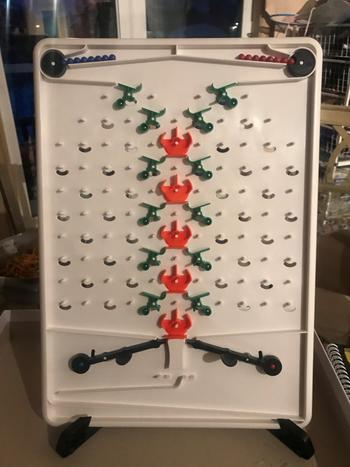 01/13/2021
My kids love it
My kids (10 & 12) love it. Even after all the Christmas toys, they are still playing with this one. Excellent product, & great thinking puzzles. We've even had family challenges doing them.
Chris D.

Canada
03/09/2021
Turing Tumble and Autism
Bought this for our autistic grandson. While he was not interested in the cartoon book, he LOVES his Turing Tumble. Makes amazing things on the board and then checks things on his calculator
Barbara T.

Canada
03/02/2021
Our grandkids love it.
It was easy to use. The story behind it is very cool and the puzzles are a lot of fun. The book is really helpful in getting started too.
Bonnie B.

Canada
01/15/2021
Grandchildren
My Grandchildren love Turing Tumble. heir parents love it as well.
Marilyn E.

Canada
10/03/2020
Excellent customer service
very satissfied
Carlos A.

Netherlands